Frozen pipe and
unfreezing pipe service for repair in Montreal and its surroundings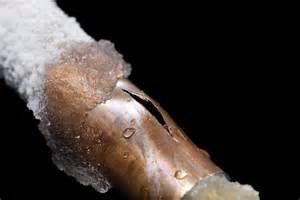 Pipes freezing service for repair
We freeze water pipes (frozen pipe service) to change valves internally, whose external service box would be defective or undetectable.
Pipes freezing and unfreeze service by small and big machines in Montreal, Laval, …
The cold spells that we experience in Quebec often lead to an increase in pipe breaks. After a long period of freezing, the most fragile pipes break and the pressurized water can cause sometimes significant damage. Frozen pipe and thawed pipe, we know it! We thaw water inlets, sewers, roof drains and kitchen lines. Our equipment allows us to work in any kind of piping, either in water supply or sewer services. We deal with frozen pipe and unfreeze pipe for repairs.
What precautions should be taken in the future to avoid the pipes freezing (unfreeze pipe service)?
Whether it is to benefit from compensation from your insurance or simply to avoid the stress of a pipe that breaks, a few precautions can be put in place before paying for the frozen pipe and unfreezing the pipe:
In case of absence longer than 3 or 4 days and with very intense cold conditions, it is strongly recommended to completely cut off the water in your accommodation. This avoids frozen pipe and unfreezing pipe.
Protect the meter and insulate the piping exposed to the cold (outside, in garages, cellars or attics) with foam or polystyrene sheets. On the other hand, avoid materials that retain moisture, such as glass wool, straw, fabric or paper.
Remember to drain the pipes that are in the open air, especially in the event of prolonged absence or for second homes. Simply close the shut-off valve located between your meter and the public pipe and then simultaneously open all the taps in order to completely empty the pipes.