Smoke

Test plumbing in Montreal and its surroundings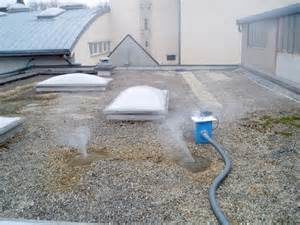 Simple, ingenious and just as effective, the smoke test plumbing process consists of blowing smoke into sewer and drain pipes with the aim of locating the cause of bad odors and the ways in which they enter the house, identifying problems caused by rodents (rats), isolating leaks possible water and unmask dangerous gas leaks. When it comes to gas leaks, sewer gas usually has a pungent "rotten egg" smell and can include methane, a gas that can cause an explosion, or hydrogen sulfide, a deadly gas. The smoke test methodology leaves no residue or stains and is safe.
Benefits of a smoke test plumbing
Can detect very small leaks
No costly and unnecessary excavation work
A reliable, objective and precise diagnosis
A written report, if possible with images
Drainage Québécois constantly invests in the training of its professionals, in order to provide you with high-calibre execution quality. The expertise of his team earns him the trust of all. In addition, you can take advantage of full liability insurance. Our main area of ​​activity is the greater metropolitan area of ​​Montreal and its surroundings (North, South, East and West crown).